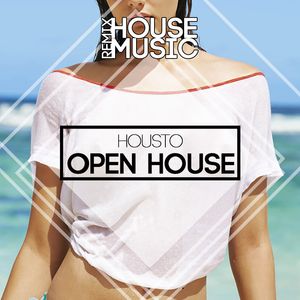 Housto, the philanthropist DJ of Houston, is introducing the OPEN HOUSE music format which consists of House Music and spices of EDM. Of course, as always, Housto creates live remixes that surprises and galvanizes the crowds in order to provide a more memorable unique experience. A podcast entitled OPEN HOUSE 1 was also released this week to inaugurate the new sonic experience.  
The new music format is designed for dancers and event goers who wish to hear new energetic music that does not play on the radio because it is not mainstream but yet very fun to dance to and melodic. This format adds up to the other musical experience already proposed by Housto which is the successful DECADES concept comprising Top 40 hits from the 70s, 80s, 90s, 2000s and today.  
OPEN HOUSE is also the name of a new series of events featuring the music format. The first happening is co-promoted by Social Graces Social Club, Houston Young Professionals, MODE and Housto and is held at Sterling House in Midtown on July 9, 2017.